7th Annual Women Leaders
in Oncology Reception
Monday, June 1, 2020
A Heartfelt Thank You to This Incredible Community of Women in Oncology!
With your support and generosity, we have raised over $64,000 to fully fund the Women Leaders in Oncology Women Who Conquer Cancer (WLO WWCC) Young Investigator Award for 2021!
Fundraising will continue throughout 2020 as we look toward funding the research grant of a second young female oncologist, and 100% of donations go toward the WLO WWCC Young Investigator Award. We hope that you will continue to share and spread the word to your family and friends.
To donate, text WLO to 41444 or visit here.
Thank You Debi Hemmeter!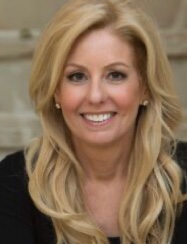 A sincere thank you to Debi Hemmeter for her powerful and inspiring keynote speech that also served as a wonderful reminder about the importance of LEANING IN and sharing with our community of women.
Join a Lean in Circle Today!
Congratulations 2020 Honorees!
"Awards like the WWCC WLO Young Investigator Award are the lifeblood for junior physician-scientists like myself. Without this support, it would not be possible to conduct the research that is not only vital to establishing our academic careers, but hopefully ushers in the next generation of scientific discovery for our patients and families."
— Molly R. Taylor, MD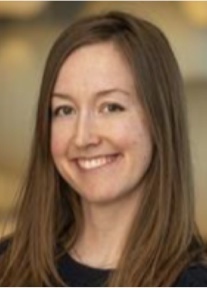 Women Leaders in Oncology Women Who Conquer Cancer 2020 Recipient
Molly R. Taylor, MD
Seattle Children's Hospital
WWCC Mentorship Award Recipients
Dawn L. Hershman, MD, MS, FASCO
Herbert Irving Comprehensive Cancer Center
Lillian L. Siu, MD, FRCPC, FASCO
Princess Margaret Cancer Centre
WWCC Career Development Award Recipients
Sahaja Acharya, MD
St. Jude Children's Research Hospital
Amanda R. Kirane, MD, FACS
UC Davis Comprehensive Cancer Center
WWCC Young Investigator Award Winners
Katherine A. Collier, MD, MS
The Ohio State University
Deborah C. Marshall, MD, MAS
Icahn School of Medicine at Mount Sinai
Alana Nguyen, MD, PhD
The Ohio State University
April Rose, MD, PhD
University Health Network
Natalie I. Vokes, MD, Mphil
Dana-Farber Cancer Institute
WLO Leadership Nominees
WLO is actively engaged in addressing the fight against cancer by elevating and connecting the research efforts of women oncologists and scientists. We are so grateful to have a network of women who tirelessly inspire, mentor, and lead this community. We are honored to recognize a group of women peer-nominated for their outstanding leadership.
Sylvia Adams
NYU Langone Health
Jacqueline Barrientos
Northwell Health Cancer Institute
Rachel Cook
The Oregon Health & Science University
Carmen Calfa
Sylvester Cancer Center, University of Miami Hospital & Clinics
Zsuzsanna Devecseri
Sanofi Genzyme
Jessie Fahrbach
Eli Lilly
Pat Garcia-Gonzalez
The Max Foundation
Laura Goff
Vanderbilt University Medical Center
Meghan Gutierrez
Lymphoma Research Foundation
Kimberly Hart
Taiho Oncology
Dawn L. Hershman
Herbert Irving Comprehensive Cancer Center
Carol Ann Huff
Johns Hopkins
Geula Jaffe
GlaxoSmithKline
Shikha Jain
Rush University Medical Center
Elise Kohn
National Cancer Institute, NIH
Monika Krzyzanowska
Princess Margaret Cancer Centre
Diane McDowell
Bristol Myers Squibb
Rebecca Mehrwerth
GlaxoSmithKline
Kathleen Moore
The University of Oklahoma
Susan Citonje Msadabwe-Chikuni
Cancer Diseases Hospital, Zambia
Joyce O'Shaughnessy
Texas Oncology
Jennifer Perry
GlaxoSmithKline
Tatiana Prowell
Johns Hopkins
Kerry Reynolds
MGH Cancer Center
Susanne Schaffert
Novartis Oncology
Deborah Schrag
Dana-Farber Cancer Institute
Helen Shih
MGH Cancer Center
Dee Anna Smith
Weill Cornell
Wendy Stock
University of Chicago
Shawn Tomasello
Board Member of Gamida Cell Ltd.
Joan Leslie Walker
The University of Oklahoma