8th Annual Women Leaders in Oncology® Reception
Monday, June 7, 2021
7:00 PM – 8:30 PM CDT
NEW! Networking After-Party
Join the WLO community for our first virtual networking after-party!
We are excited to host a virtual networking after-party to be held immediately after the general session! Drop by any "virtual table" to connect with your peers on video, to personally congratulate the YIA recipients, or for some lighthearted conversation.
We can't wait to see you there!
Agenda
Time (CDT)

Event

Speaker

7:00

PM

Welcome and Opening Remarks
Deanna van Gestel
CEO, Vaniam Group
Founder, WLO
7:10

PM

The Point: Equity Video
–
7:15

PM

Introduction of Young Investigator Award (YIA) and Conquer Cancer Overview
Sandra M. Swain, MD, FACP, FASCO
Associate Director for Research Development,
Professor of Medicine, Georgetown University Medical Center

Secretary, Conquer Cancer, the ASCO Foundation
Board of Directors
Founder & Chair, Women Who Conquer Cancer

7:20

PM

YIA Recipient Presentations
TBA
7:30

PM

Keynote Address
Lori Pierce, MD, FASTRO, FASCO
ASCO President
Professor of Radiation Oncology
Vice Provost for Academic and Faculty Affairs University of Michigan
8:00

PM

Q&A with Dr. Lori Pierce
Lori Pierce, MD, FASTRO, FASCO
Deanna van Gestel
8:10

PM

WLO Nominations
Deanna van Gestel
8:15

PM

2020 YIA Recipient Presentation
Mallory Taylor, MD
8:20

PM

Closing Remarks
Deanna van Gestel
8:30

PM

Networking After-Party
–
WLO Signature Drinks
Amp up the fun with our curated
drink menu!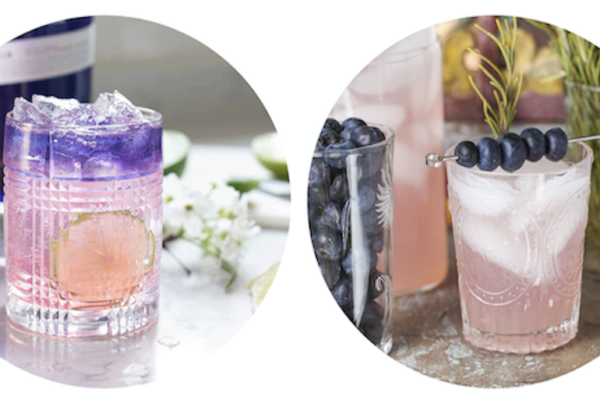 Champagne & Wine
Here are our recommendations based on your favorites from past live receptions:

Champagne
NV Billecart Salmon Brut Rosé Champagne
NV Ruinart Brut Rosé Champagne
NV Laurent-Perrier Brut Rosé Champagne

Wine
Flowers Sonoma Coast Chardonnay
Spottswoode Sauvignon Blanc
Sanford Santa Rita Hills Pinot Noir
Round Pond Kith and Kin Cabernet Sauvignon
Spring Fling Gin Cocktail
2 oz Empress 1908 Gin
1 oz Pomegranate Juice
3 oz Grapefruit Seltzer
Lime wheel

Fill a 10 oz glass with ice. Add pomegranate juice and then the grapefruit seltzer. Fill a shot glass with 2 oz Empress 1908 Gin and pour slowly on top of seltzer. Add lime wheel and enjoy.
Rosemary Blueberry Smash (mocktail)
7-8 Blueberries
1 Rosemary Sprig, Stripped
1 oz Honey Syrup
1 oz Fresh Lemon Juice, Strained
4 oz Sparkling Mineral Water
Ice

Gently muddle blueberries, rosemary leaves, and honey syrup in the bottom of a cocktail shaker. Add ice and lemon juice, cover, and shake vigorously for 10 seconds. Strain through a mesh strainer into a tall glass of fresh ice. Top with sparkling water and stir to incorporate.
Share your experience on social media: #WLO2021